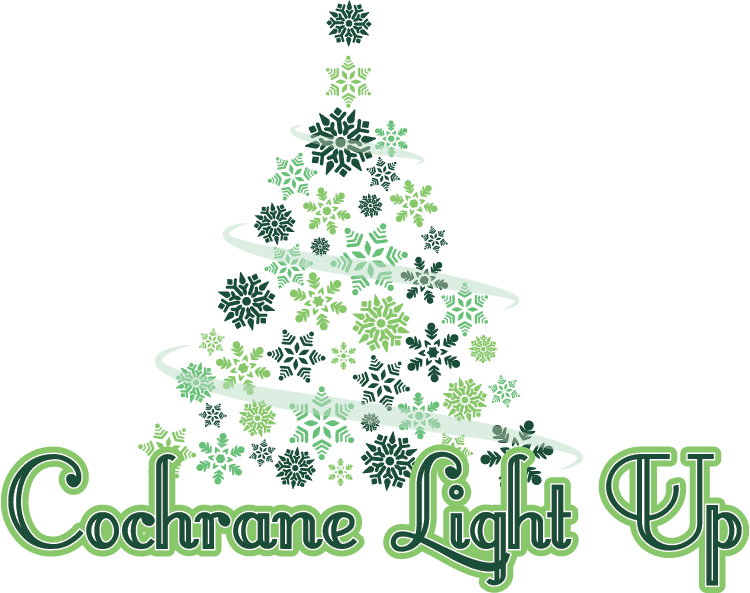 IN HISTORIC DOWNTOWN
COCHRANE LIGHT UP
Cochrane's Annual Kick-Off to the Holiday Season 
– Cochrane Light Up is Saturday, November 25, 2023 from 4:30pm to 7:30pm!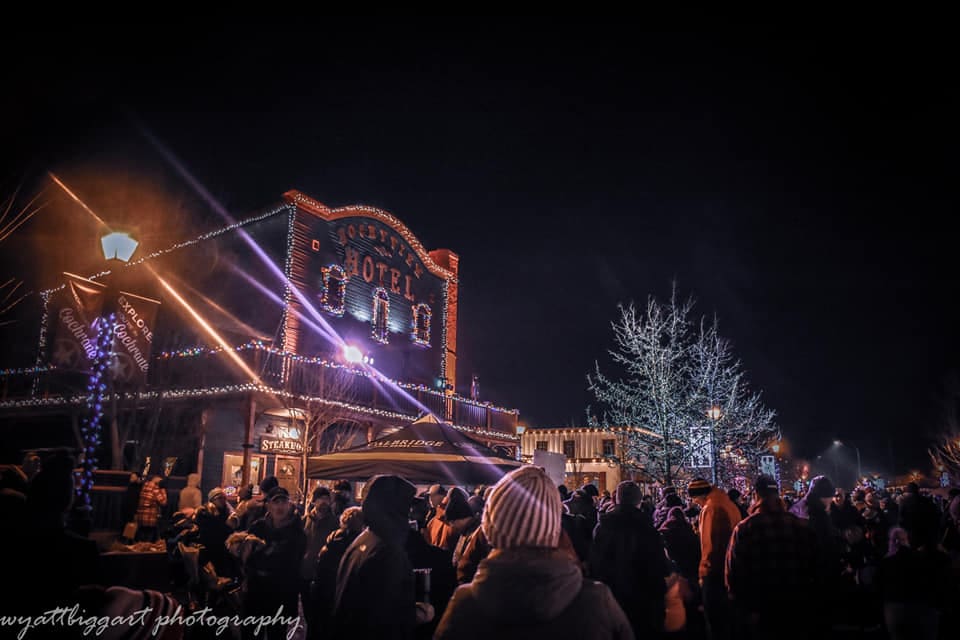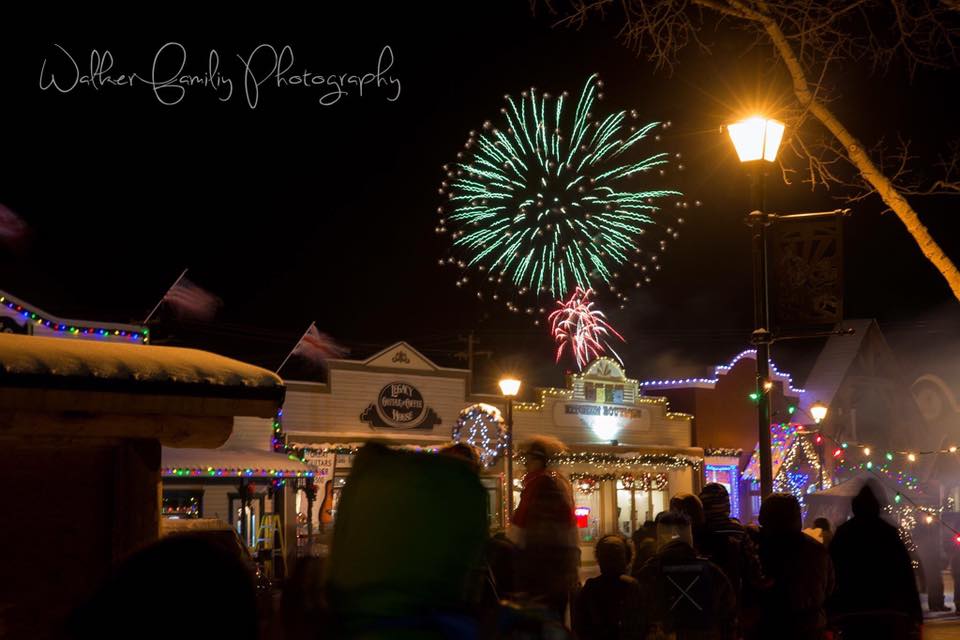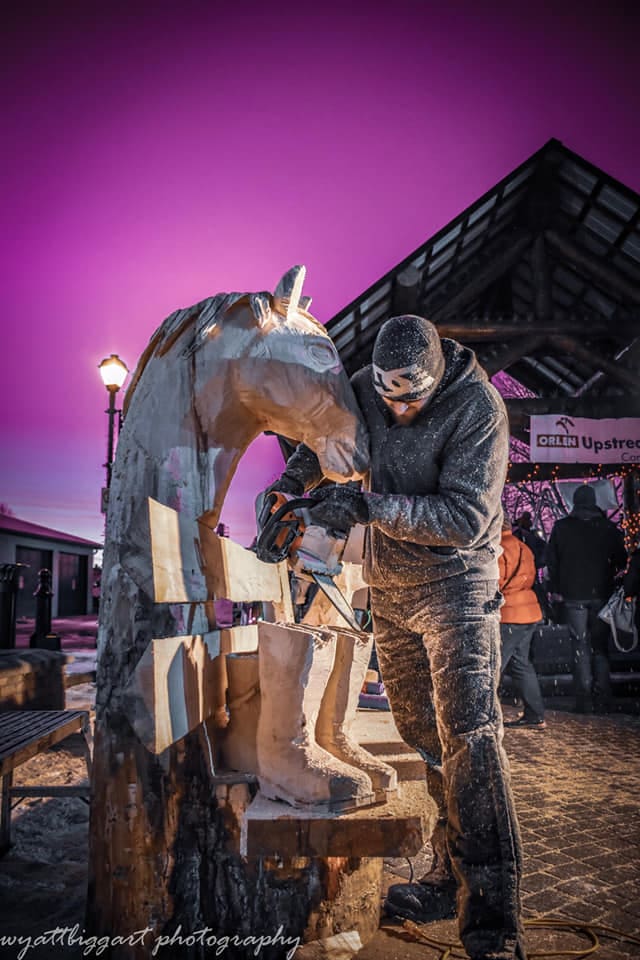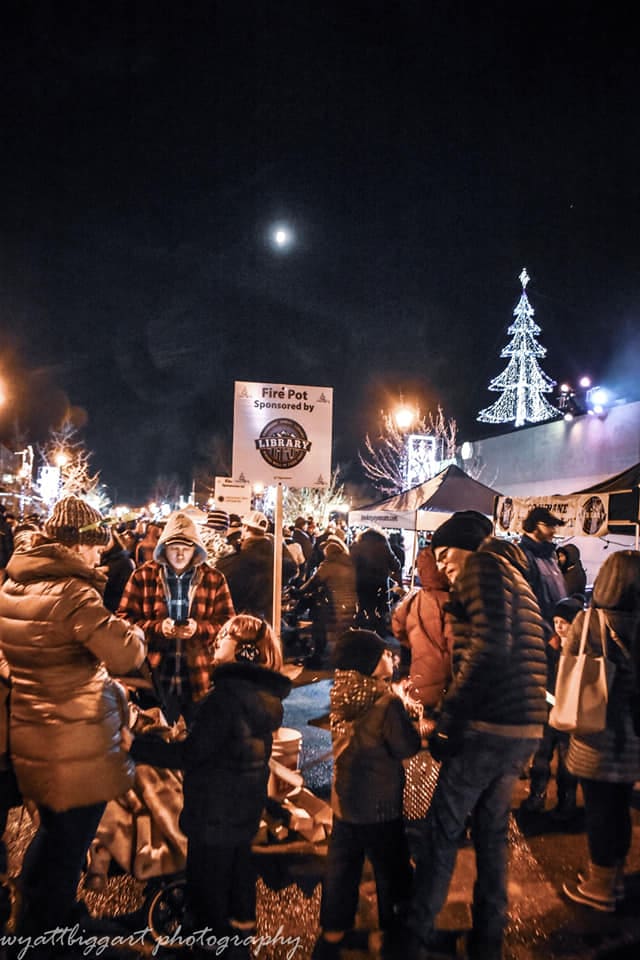 WHAT MAKES LIGHT UP SO AWESOME?
ABOUT THE EVENT
Cochrane Light Up has been a family favourite event in Cochrane for many years, as well as a great opportunity for businesses and organizations to connect with the people of the community.
This event has evolved over the years to include a light show that remains lit & active nightly until early January 2024, and a grand finale that concludes the evening with a bang that will be sure to please!
This year's Light Up event aims to lessen waste and will encourage attendees to bring their own reusable cups, or to purchase one from a participating business for their hot chocolate.
HELP US CELEBRATE THE SEASON!
COCHRANE'S FAVOURITE WAY TO KICK OFF THE HOLIDAY SEASON!
With support from the Rocky Mountain Rotary Club and the Town of Cochrane, Cochrane Light Up is back for another amazing year of family fun! Every year this event draws thousands of people to Historic Downtown Cochrane to celebrate the start of the festive season!
Purchase your Light Up reusable wheat straw cup at one of these locations in Cochrane.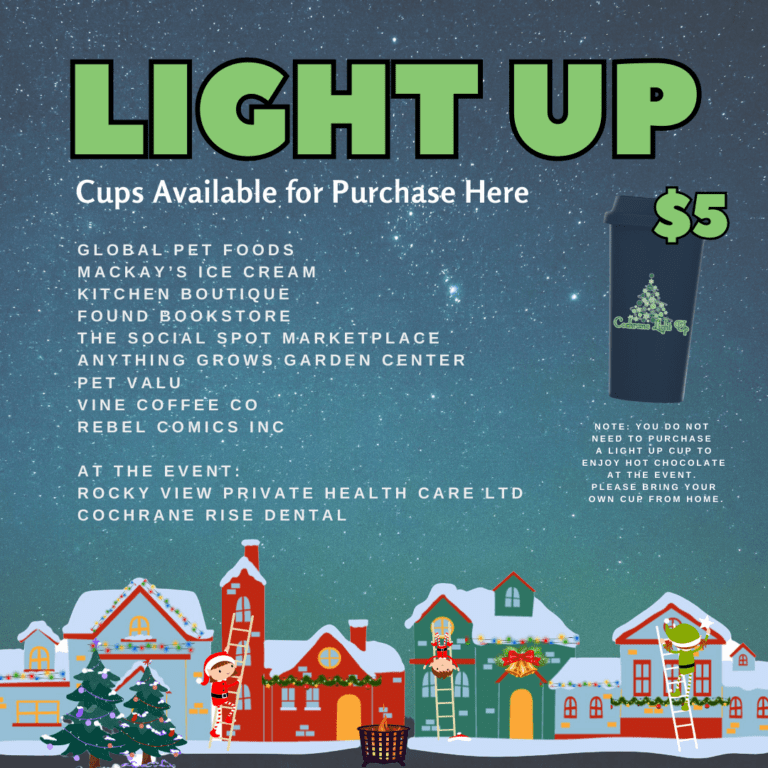 2023 Cochrane Light Up reusable cups sponsored by Global Pet Foods.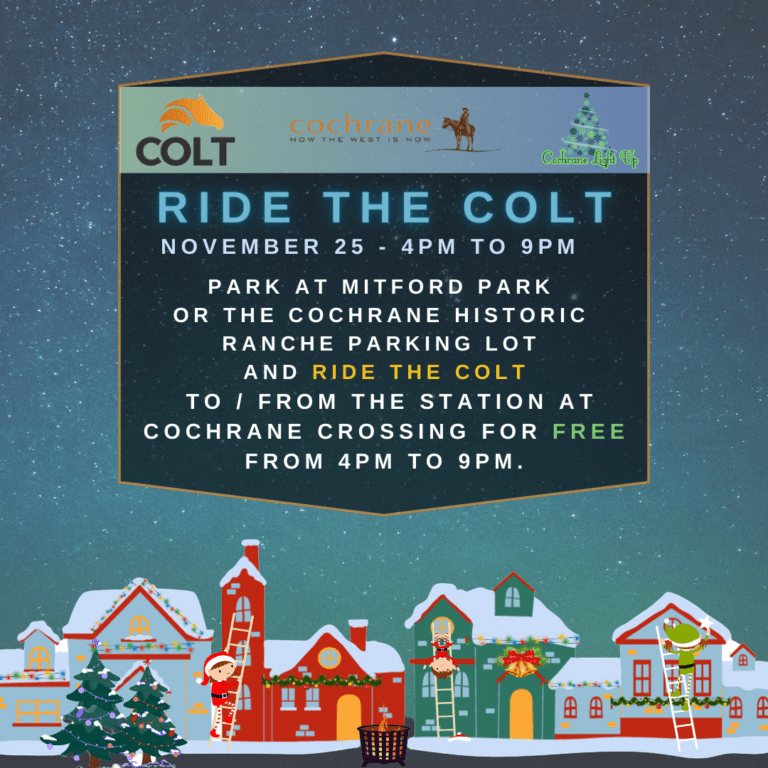 Park at Mitford Park or the Cochrane Historic Ranche parking lot and Ride the COLT to / from The Station at Cochrane Crossing for FREE from 4pm to 9pm on November 25, 2023.
JOIN IN THE EVENT BY BECOMING A 2023 COCHRANE LIGHT UP
SPONSORS & / OR PARTNERS
Major events like the Cochrane Light Up rely on the generous support of local businesses and organizations, as well being an amazing way to align your brand with what matters most to Cochranites - COMMUNITY!
.
Will Cochrane see your business here?

Sponsors & partners will be added to the
website on a daily basis.
Hot Chocolate Table Sponsors
Friends of Light Up Sponsors
GET IN TOUCH
CONTACT US
Do you want more information or have a question about Cochrane Light Up? We'd love to hear from you!